June 3rd, 2007
What a blast! I'm so happy I got to meet some of you, like Melissa, Barb, Andrea, Deb, Pam and so many others. I met some awesome new authors (and bought new books!), and I also sold out of Witch Fire at the booksigning, which  made me very squeeful.
Here are a few photos…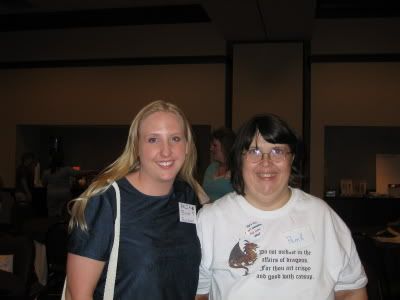 That's Pam K and I.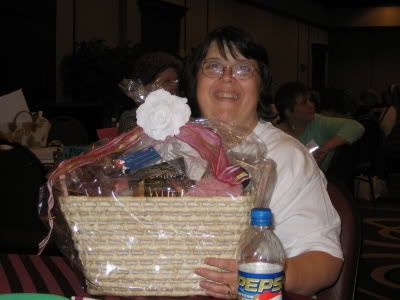 Pam with the basket of mine she won in the raffle.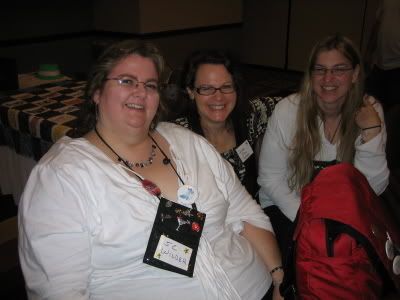 The incomparable J.C. Wilder, the wonderful Lauren Dane and the charming Isabo Kelly (It was the first time I've met Isabo. She's delightful).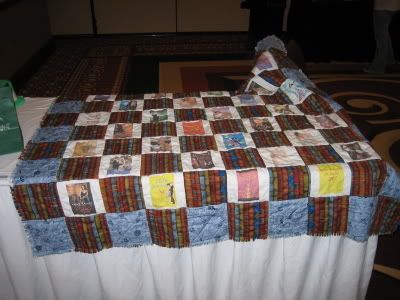 The lovely quilt with book covers they raffled off for charity.
I'll definitely be going back next year!