November 15th, 2007
A scintillating day in the life of a romance author. There are thrills! There are chills! There are….yeah, okay, there's none of that. There is some caked on food I had to scrape off a onesie and barely averted coffee spill onto on my laptop keyboard.
A photo journal of my day.
5am. Insomina. Get up and write, check email, write blogs until Chiclet wakes:
Mmmmm…coffeeee….
Feed dog. (oh….and here's where it gets really exciting. Hold on guys!)
Chiclet wakes. We both have breakfast (mine is different from hers)
We get ready and hit the road to run errands:
Ipods are just the most awesome thing in the world. Ipods docks for your car stereo are EVEN BETTER. I have a music-loving Chiclet. She especially likes The Decemberists. Luckily, so do I. (Damn…I need to clean my car interior)
Shopping at our friendly neighborhood Target.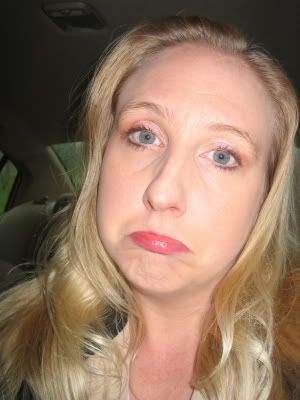 They didn't have what I needed.
Then it was off to toddler open gym for Chiclet, where we played for an hour and a half:
Then home again! A nap for Chiclet and….
Writing for me. Mmmmmm…diet cooooke with liiime…..
My computer is "well loved". I use it a lot, after all.
After she wakes up, we have lunch and go through our normal afternoon routine of me stacking blocks, playing with toys with her, changing diaper, while getting snatches of writing time in between.
Yes, the glamorous life of a romance author. Y'all are lucky I didn't have scrub toilets today. 😉