December 12th, 2007
…when I get my first shipment of bookmarks.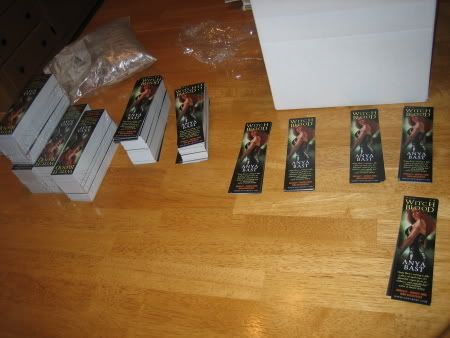 The release day isn't for…ZOMG!…I just realized it's only two and a half months away! Zoinks! Ahem…so, anyway, the release date for Witch Blood is getting closer.
Witch Heart progress: I'm about halfway done! I'm just getting through the middle. So excited to be past that point. The middles are always the hardest part of the novel for me to write. Although, I have to say that this middle wasn't nearly as hard as many of them.