January 30th, 2008
I have one ARC of Witch Blood left. I will give it away, along with a selection of bath goodies and chocolates, to one lucky winner!

A water witch, Isabelle Novak has always led a chaotic, nomadic existence. But her life spins out of control when her sister—her only friend and emotional anchor—is killed by a demon. Driven by grief and a desire for revenge, she turns her back on the Coven and the rede they hold sacred: Harm thee none…
When Isabelle first encounters Thomas Monahan, she's running on pure rage and sorrow, channeling her pain into power—and trying to freeze the life out of a warlock she holds responsible for her sister's death. Together, they form an uneasy alliance to hunt and destroy a demon of tremendous power. As head of the Coven, earth witch Thomas must thwart Isabelle's dark impulses, but his very presence stirs deeper desires she never knew she had…
Have a copy of Witch Blood before anyone else! Here's your chance.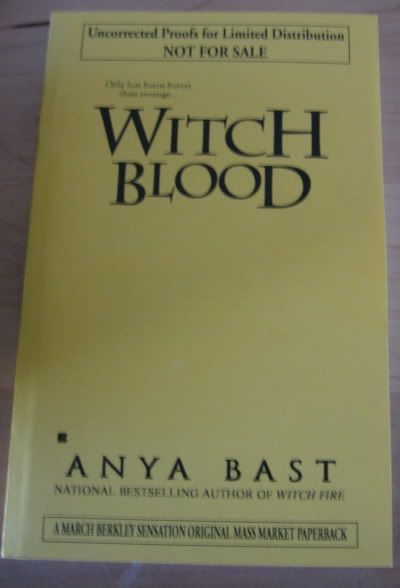 Witch Blood ARC, bath goodies, candy…not bad, right?
All you have to do is reply to this blog and you'll be entered in a drawing. I'll announce the winner on Thursday, February 14th — Valentine's Day.
If you read this blog, you've probably read about my love of movie quotes. So…give me some! In the comments section, please share with me your favorite quote from a movie or TV program. If you don't watch movies or TV (really?), share your favorite quote no matter the source.
I'm looking forward to reading them!
Note: Please make sure you leave your email address, so I can get in touch with you if you win. Only one entry per person, please. This contest is open to non-US entrants. Enter away!