February 14th, 2008
The winner of the Witch Blood ARC, bath goodies and chocolate is SWEET! Congrats, Sweet. The winner was drawn by random drawing, but I really did love your quote.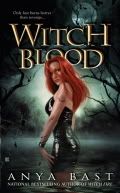 I loved SO many of them. I'm a huge Buffy and Firefly fan. It was was great to see lots of quotes from those shows. There were lots and lots of Princess Bride quotes too.
Thanks so much for playing, all!