April 20th, 2008
First off, I have a new author photo. This picture was not taken at RT, but right before RT by the fabulous Scott Church who resides in PA.
RT was fabulous as usual with the possible exception of the sinus infection I contracted two days in which kept me from attending one of the parties and staying late at the others. Aside from sickness, it was great to see old friends and to make new. I had the privilege of meeting Vivi Anna and the wonderful Sasha White for the first time, among others.
I'm totally freaking exhausted, to tell you the truth.
Here! Have some pictures…. (many, many)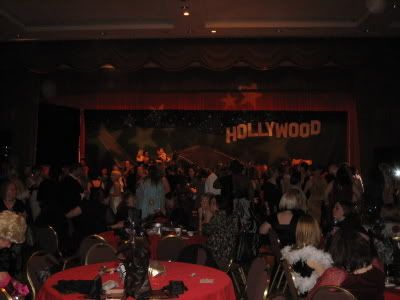 The Ellora's Cave fantasy party. Look at all the people!
Crossing the stage with a lovely man on my arm. I love this picture mostly because we both ended up with freaky white zombie eyes.
What's even better than crossing a stage in front of lots of people? Getting OFF the stage. (Well, for me, anyway)
Me and Laura Bradford, my most awesome agent.
At the party hosted by me, Lauren Dane, Ann Aguirre, Megan Hart and Cynthia Eden.
Helllo! Come on in!
Karoke. Photo includes me, Jennifer Dunne, Lauren Dane, Ann Aguirre and Megan Hart.
Megan Hart, me, and Lauren Dane at Club RT.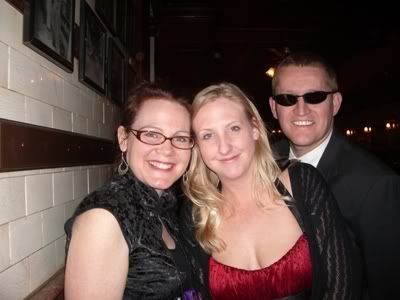 Lauren Dane, me, and my husband (looking like Sexy Secret Agent Man)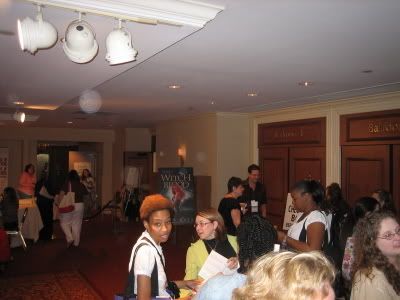 The booksigning on Saturday. Oh, what is that I see? Could that be a poster of Witch Blood? Yes, it is! And here's where I must praise my most awesome husband for schlepping, handling, managing and being an all around great guy. I don't know what I would do without him. He took most of these pictures, in fact.
I sold out at the booksigning, by the way! I was out of books a scant half hour in.
At the booksigning. It was packed, as you can see.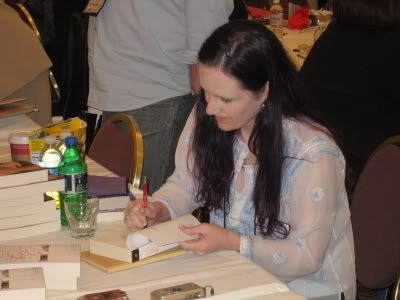 Megan Hart signing books.
Patrice Michelle doing the same.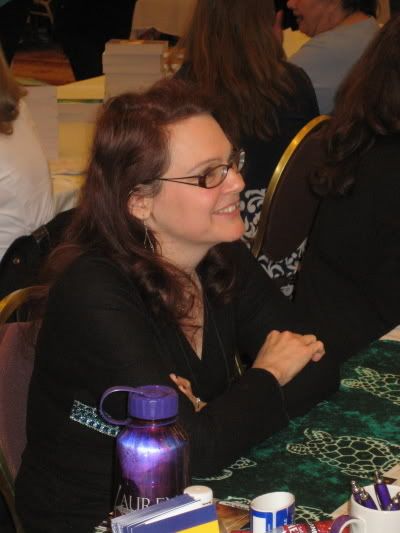 The lovely Lauren Dane talking with a reader.
Next year, Orlando! Good thing it's a year away. I need time to recover.