September 24th, 2008
But that's not all. Today the prize is an autographed copy of Mine to Possess, a copy of Visions of Heat, a collector's item excerpt booklet of Angel Blood (collector's item because that's not the final version of the cover art), and a RAW tote bag with all the signatures of the attending authors (thanks to Renee).
Want a chance to win it? Comment and answer the question below. I'll draw a winner tomorrow morning. One entry per person, please.

If you had ten thousand dollars to take the trip of a lifetime — where would you go?
My answer: China. There's so many places in China I want to see.
Oh, and here are a couple pictures left over from RAW!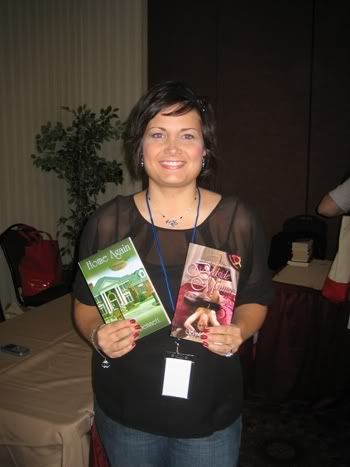 Author Julie Bennett.
Anya Bast and Jacquelyn Frank

THIS CONTEST IS NOW OVER