November 3rd, 2008
Eight authors have gotten together to form the Magnificent Eight Blog Tour and it starts TODAY.
We each posed a question to the group of author participants and have posted their answers on our blogs today. To win a shot at each of the prizes we're offering, visit every author's blog, read the Q/As and enter to win! You have until Friday November 7th to make the rounds.
I'm offering an autographed prize pack of The Chosen Sin and What Happens in Vegas… along with some assorted goodies (chocolate, a book light, ect…).
My question was:
You have two weeks and unlimited funds. What fictional character you have written would you take on vacation, where, and why?
Anya Bast – I would take Alejandro Martinez from The Chosen Sin to the Riviera Maya in Mexico because he would be lots of fun to spend a couple weeks with. I'd want to see all the women drool over him. We'd lie on the beach, drink margaritas and let the world fall away. Of course, since he's a vampire, he'd have to have temporary reprieve from his sensitivity to the sun.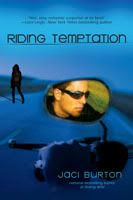 Jaci Burton — I'd take Diaz from Riding Temptation on a Harley trip cross country. The dude has mad bike skills and he's also good with a gun, plus he's just damn smokin hot sexy. Sitting on the back of his bike, my body pressed to his, on
a trip around the country? Oh yeah.
Mandy Roth — I would take Giovanni from the Daughter of Darkness series. I can't think of anything better than spending two weeks in a Tuscan villa, sipping wine and rolling between the sheets with a five hundred year old master vampire.
Shiloh Walker — Ireland…and who? Hmm. Man, I have to take one of my characters? But once I'm done with them, I'm so tired of hearing their voices….I guess I'd take Cullen from THE MISSING. But I'd also take his lady, Taige, and those two could stay occupied at the hotel while I'm out seeing the sights.
Megan Hart — I'd take Alex Kennedy from Tempted because he'd definitely know how to have a good time. All the women would be into him, and so would all the men. It would be one big party!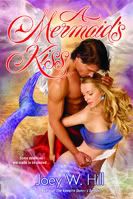 Joey Hill — Anna, from A Mermaid's Kiss. I'd let her choose whatever remote warm-water ocean locations she'd like to show me. I'd love to explore the tropics with a mermaid who could take me to all the places that humans don't normally get to see. Of course, I'd be able to be underwater as long as she was holding my hand. When we tired, she'd find us secluded white sandy beaches for sleeping or sunning. Jonah would come — bringing some of the other delectable angels from the Dark Legion of course — to spend time with us and make sure we had whatever foods and comforts we needed.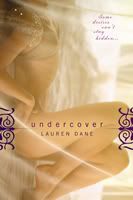 Lauren Dane — I'd grab Dix from Taking Care of Business and I'd head off to someplace warm on a beach in a luxury villa. I'd choose Dix because he's sexy and saucy, a contemporary man with a very good imagination and he knows how to please a woman and how to have a great time.
Patrice Michelle — I'd want to take Caine Grennard on vacation in the Shawangunk mountains because he knows the mountains like the back of his hand and he could show me all the beauty the Gunks offer. Not to mention, I'd get to spend TWO weeks alone with the sexy werewolf!
Okay, so now I'm turning the question to you: What fictional character would you like to take on vacation and where? One poster will win an autographed prize pack of The Chosen Sin and What Happens in Vegas, along with some surprise assorted goodies.
Don't forget to do a little "trick-or-treating" and visiting the rest of the blog in the tour in order to read the other questions and answers and pick up some more chances to win prizes!
Good luck!
Back up for comments now. My blog inexplicably decided to be closed to them for a period of time this morning.