December 30th, 2008
Doh! That's a lot of books!
Witch Heart – January 6 (Berkley Sensation)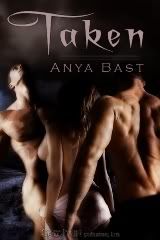 Taken – February 3 (Samhain)
Taking Hold, featured in the anthology Mammoth Book of Paranormal Romance – April, 13 (Running Press) You know, I used to read these massive anthologies of short stories as a teenager. I never imagined I'd ever be in one.
The Promise, featured in the anthology What Happens in Vegas…After Dark – May, 1 (Harlequin Spice) This is the paranormal follow-up to the first What Happens in Vegas… anthology with the same authors. The Promise is a prequel to The Deal and occurs one year prior. If you're familiar with The Deal, it tells Damian's story and how/why he jilted Cassidy at the altar.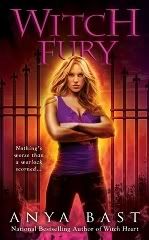 Witch Fury – June 2 (Berkley Sensation)
Tempted by Two, featured in the anthology Good Things Come in Threes – July 14 (Pocket Books) This anthology features my novella Tempted by Two with two other ménage stories by Jan Springer and Shiloh Walker.
Sweet Enchantment, featured in an as-of-yet unnamed holiday anthology – October, 2009 (Berkley Sensation) This anthology also features holiday themed novellas by Angela Knight, Lora Leigh & Allyson James.
Kiss of the Morrigan, featured in the anthology The Phantom Queen Awakes – Sometime late in 2009 (Morrigan Books) This anthology features the likes of C.E. Murphy and Katherine Kerr.
And… a late entry for 2008. It was kind of a surprise. It's available now.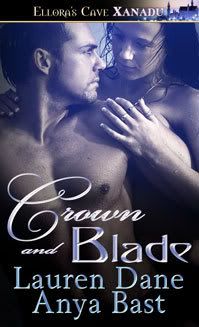 Crown and Blade
Sword and Crown by Lauren Dane
For most of Rhea's life, she used her Talent as a Practitioner of sex magic to keep her world safe from a powerful dark menace. But tragedy struck and she found herself exiled to Earth.
Fifteen years later, out of the blue, a face from her past appears on her doorstep. The Nameless is back and stronger than before. Her people need her and they've sent her first love, Jax, to petition for her help.
As the stakes get higher, with the balance of the very existence of her universe in her hands, she's also fighting the loss of her heart to a man who walked away from her once before. She knows her past has changed her in elemental ways but while she knows she can trust Jax at her back, she has to figure out if she can trust him with her heart.
Whisper of the Blade by Anya Bast
Emmia feels the emotion of all who surround her. Her Talent is empathy and it's more curse than blessing. She employs her skill as a justice mercenary, discovering criminals and meting out punishment.
Magnus didn't kill his lover, Caith, the way everyone suspects. Now he is lord to a keep filled with suspicious, angry people.
Quinn, part three of the ménage à trois that ended in Caith's death, wants only to set things right and resume the loving relationship he once had with Magnus. He seeks out Emmia and employs her.
In a sexual tangle…
But both Magnus and Quinn are drawn to Emmia, just as they are drawn to each other. All three of them become lost in a weave of scorching and erotic desire coupled with emotional need.